KEYNOTE SPEAKER OF ICBEA 2023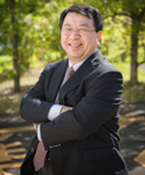 Prof. Jun Ohta (FIEEE, FJSAP, FITE)
NARA Institute of Science and Technology
Jun Ohta received the B.E., M.E., and Dr. Eng. degrees in applied physics, all from the University of Tokyo, Tokyo, Japan, in 1981, 1983, and 1992, respectively. In 1983, he joined Mitsubishi Electric Corporation, Hyogo, Japan. From 1992 to 1993, he was a Visiting Scholar with the Optoelectronics Computing Systems Center, the University of Colorado at Boulder. In 1998, he joined the Graduate School of Materials Science, Nara Institute of Science and Technology (NAIST), Nara, Japan, as an associate professor. He was appointed as a professor in 2004 and Executive Director and Vice President of NAIST. His current research interests include smart CMOS image sensors for biomedical applications and retinal prosthetic devices. Dr. Ohta serves as several technical program committee members, including ISSCC and VLSI Symposium, and as an Editorial Board of J. Eng., IET, Jpn. J. Appl. Phys., and Sensors and Materials. He served as the General Co-Chair of the 2019 IEEE BioCAS, Nara, Japan. He serves as a Distinguished Lecturer for SSCS in the 2018–19 term and as IEEE Fellow Society/Technical Council Evaluator (EMBS) (2021-2022). He is a Fellow of IEEE, JSAP, and ITE.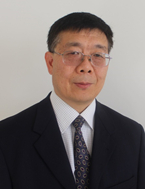 Prof. Buyong Ma
Shanghai Jiaotong University, China
Professor Buyong Ma has more than 25 years experiences in the computational studies of protein structure and function, protein engineering, and antibody-antigen recognition. He has proposed "conformation selection" theory which is widely used in explaining drug-target interaction. Dr. Ma received his Ph.D. in physical chemistry from the University of Georgia at Athens in 1995 and continued his postdoctoral training in Professor Norman Allinger's Lab working on computational chemistry. He joined NCI/NIH in 1998. In 2019, Dr. Ma accepted a tenured professor position in the school of pharmacy, Shanghai Jiaotong University, focusing on antibody drug design. He has published more than 200 papers, with google citation of 20848 and H-index 66.
KEYNOTE SPEAKER OF ICBEA 2022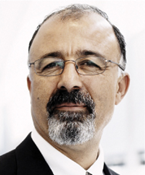 Prof. Mohamad Sawan (FIEEE, FCAE, FEIC)
Westlake University
Mohamad Sawan is Chair Professor in Westlake University, Hangzhou, China, and Emeritus Professor in Polytechnique Montreal, Canada. He is founder and director of the Cutting-Edge Net of Biomedical Research And INnovation (CenBRAIN) in Westlake University, Hangzhou, China. He received the Ph.D. degree from University of Sherbrooke, Canada. Dr. Sawan research activities are bridging micro/nano electronics with biomedical engineering to introduce smart medical devices dedicated to improving the quality of human life. For almost three decades, he was focusing on building wearable and wirelessly powered implantable microsystems to restore lost sensory abilities and mitigate malfunctioning organs through monitoring healthcare parameters (signals, images, pressure, etc) and neuromuscular electrical/optic stimulation. He is Co-Founder, Associate Editor and was Editor-in-Chief of the IEEE Transactions on Biomedical Circuits and Systems (2016-2019). He is founder of the Polystim Neurotech Laboratory, and Co-founder of the International IEEE-NEWCAS and the International IEEE-BioCAS Conference. He was General Chair of both the 2016 IEEE International Symposium on Circuits and Systems, and the 2020 IEEE International Medicine, Biology and Engineering Conference (EMBC). He was awarded the Canada Research Chair in Smart Medical Devices (2001-2015), and was leading the Microsystems Strategic Alliance of Quebec, Canada (1999-2018). Dr. Sawan published more than 1000 peer reviewed papers, three books, 13 book chapters, and 12 patents and 17 other pending patents. He received several awards, among them the Zhejiang Westlake Friendship Award, the Qianjiang Friendship Ambassador Award, the Shanghai International Collaboration Award, the Queen Elizabeth II Golden Jubilee Medal, and the Medal of Merit from the President of Lebanon. Dr. Sawan is Fellow of the IEEE, Fellow of the Canadian Academy of Engineering, Fellow of the Engineering Institutes of Canada, and "Officer" of the National Order of Quebec.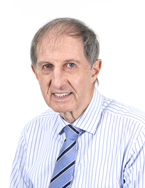 Prof. Peter W. Macfarlane
The University of Glasgow, UK
Professor Macfarlane is Emeritus Professor and Hon Senior Research Fellow at the University of Glasgow. He was Professor in Medical Cardiology from 1991 – 1995 and Professor of Electrocardiology from 1995 – 2010. His major interest throughout has been the application of computer techniques to ECG interpretation. The work of his team has been adopted commercially and the University of Glasgow ECG interpretation program developed in his laboratory is currently used worldwide. He is particularly interested in differences in ECG appearances due to age, gender and ethnicity, and as a result, he has influenced international guidelines for the ECG definition of acute myocardial infarction. In addition, he has established an ECG Core Laboratory for handling ECGs recorded in national and international clinical trials and epidemiological studies. Professor Macfarlane is a Fellow of many learned Societies, including the Royal Society of Edinburgh. In 2000, he was awarded a DSc on the basis of his contribution to research in his own field. He was also jointly awarded the 1998 Rijlant International Prize in Electrocardiology by the Belgian Royal Academy of Medicine. In January 2014, he was awarded a CBE for Services to Healthcare.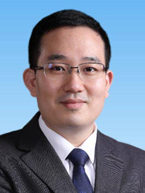 Dr. Nan Wu
Peking Union Medical College, China
Nan Wu, MD, associate chief surgeon at Department of Orthopedic Surgery, Peking Union Medical College Hospital, assistant professor of Peking Union Medical College and Chinese Academy of Medical Sciences, doctoral supervisor, chief director of Key Laboratory of Big Data for Spinal Deformities, Chinese Academy of Medical Sciences and director of Youth Department of Peking Union Medical College Hospital. Dr. Wu completed his doctor degree at Peking Union Medical College and post-doctor training at Baylor College of Medicine. Dr. Wu has received several research, teaching and service awards. He has published over 90 highly cited peer-reviewed publications and has been invited as a speaker at over 100 Conference worldwide. He serves as a surgeon of spinal diseases, especially spinal deformities and is interested in the genetic and genomics factors in the pathogenesis of spinal deformities. He applies the genetic and genomics techniques to the diagnosis and treatment of spinal deformity. Dr. Wu is an expert in diagnosing and treating spinal deformities through precise assessment of a patient followed by various therapy. His research has shown for the first time the main genetic cause of congenital scoliosis and the finding was published in the New England Journal of Medicine. He is currently the Principal Investigator of several Multiple-center trails investigating the pathogenesis, diagnosis, treatment, and prognosis of spinal deformities.