INVITED SPEAKERS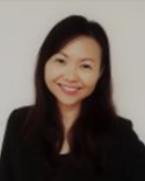 Assoc. Prof. Lee Poh Foong
Universiti Tunku Abdual Rahman, Malaysia
Dr. Lee Poh Foong obtained her bachelor's degree in industrial physics, master's degree in plasma physics, and PhD in the field of biophysics from the University of Malaya. Her passion for physics and its application in solving biological problems has been a driving force since her early years. In recent times, her research has been primarily focused on utilizing neuroscience and biophysics approaches to enhance the well-being of the body and mind. Currently, Dr. Lee holds the position of associate professor at the University Tunku Abdul Rahman. Her expertise and accomplishments have been widely recognized, as she has been honored as a Chartered Engineer by the Institute of Engineering and Technology, UK, and as a Professional Technologist in Malaysia. Additionally, she has taken the initiative to establish the Cognitive Ergonomy Society Malaysia, aiming to contribute various methods and tools for optimizing cognitive levels
among different populations.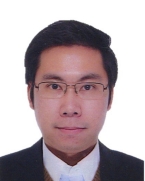 Assoc. Prof. Ming Huang
Nagoya City University, Japan
Dr. Ming Huang earned his Ph.D. in Computer Science and Engineering from the University of Aizu in 2012. He is currently serving as an Associate Professor at Nagoya City University and as an Affiliate Associate Professor at the Nara Institute of Science and Technology. In addition, he is a visiting scholar in the Department of Biomedical Engineering at the University of California, Davis. Dr. Huang's research focuses on digital health using big data analytics, machine learning, and chemo/bioinformatics in biomedical engineering. Through his work, he has made substantial contributions to the advancement of next-generation personal healthcare. He achieved this by designing and validating the non-invasive deep body thermometry (DHFM), developing computational models for cuff-less blood pressure measurements using ECG and PPG signals, and integrating novel sensing technology and state-of-the-art machine learning models in personal sleep care.He has authored over 30 peer-reviewed papers in journals indexed by SCI and is presently an active reviewer for multiple prestigious journals, including the IEEE Journal of Biomedical and Health Informatics and the IEEE Transactions on Biomedical Engineering. Additionally, he is serving as the corresponding editor for several SCI journals such as Frontiers in Physiology and Sensors.