INVITED SPEAKER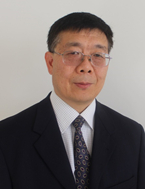 Prof. Buyong Ma
Shanghai Jiaotong University, China
Professor Buyong Ma has more than 25 years experiences in the computational studies of protein structure and function, protein engineering, and antibody-antigen recognition. He has proposed "conformation selection" theory which is widely used in explaining drug-target interaction. Dr. Ma received his Ph.D. in physical chemistry from the University of Georgia at Athens in 1995 and continued his postdoctoral training in Professor Norman Allinger's Lab working on computational chemistry. He joined NCI/NIH in 1998. In 2019, Dr. Ma accepted a tenured professor position in the school of pharmacy, Shanghai Jiaotong University, focusing on antibody drug design. He has published more than 200 papers, with google citation of 20848 and H-index 66.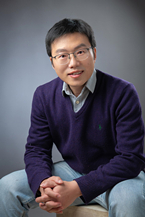 Prof. Liang Luo
Huazhong University of Science and Technology, China
Dr. Liang Luo is a professor at College of Life Science and Technology, Huazhong University of Science and Technology. He obtained his B. S. and M. S. in Polymer Science from Nankai University and Ph.D. in Chemistry from State University of New York at Stony Brook. He was a Research Investigator at Bristol-Myers Squibb Company, USA prior to joining National Engineering Research Center of Huazhong University of Science and Technology. He is currently a Group Leader in the National Basic Research Plan of China and in charge of several other national grants. His research interest mainly focuses on developing novel functional materials for biomedical applications. His research has been published in a number of journals including Accounts of Chemical Research, Nature Communications, Journal of American Chemical Society, Advanced Materials, Advanced Functional Materials, ACS Nano, Nano Letters, etc.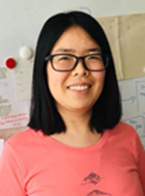 Assoc. Prof. Aiping Yao
Lanzhou University, China
Dr. Aiping Yao is currently an associate professor in school of information science and engineering at Lanzhou University. She completed her master degree at Chinese Academy of Science and got her Ph.D from ETH Zurich. Before she joined Lanzhou University, she also worked at IT'IS Foundation as a project leader. Her research interest lies in the field of computational electromagnetic and bioelectromagnetics, especially in the electromagnetic safety evaluation for patients with implantable medical devices under magnetic resonance imaging (MRI).
More speakers are updating.