CONFERENCE TO BE HELD IN
Amsterdam, The Netherlands


Published by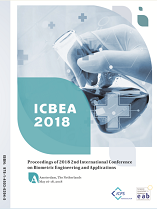 Certified by
Supported by
CONFERENCE VENUE

Inntel Hotels Amsterdam Zaandam
https://www.inntelhotelsamsterdamzaandam.nl/
Addr.: Provincialeweg 102, 1506 MD Zaandam

Tel.: +31 (0)75 631 1711; Fax: +31 (0)75 670 1379; Email: infozaandam@inntelhotels.nl
This visually 4-star hotel has an impressive façade. The structure is a lively stacking of various traditional houses to be found in the Zaan region. The interiors of the modern hotel rooms also reflect the rich history of the Zaan area: the traditional products, the pioneers of the local craft industries and the families which made the area world famous. In short, it provides the best of tradition combined with modern-day comfort.
Inntel Hotels Amsterdam Zaandam offers besides nostalgic rooms, a Wellness Club with swimming pool, Bar & Restaurant Puur Saen and free WiFi.
Inntel Hotels has respect for people and the environment, and contributes to a healthy planet and beautiful society. With the Surprisingly Sustainable program, the hotel group is working towards a sustainable future.
CONFERENCE VISIT

To be added... te